CORE's Guide to Workplace Ergonomics
Creating a healthier office with the seating, desks, and more
By Angela D. Wagner
We hear the word ergonomics thrown around quite a bit when it comes to the workplace, but what does it really mean? Ergonomics is another word for human engineering, which is "an applied science that coordinates the design of devices, systems, and physical working conditions with the capacities and requirements of the worker," according to Dictionary.com. Simply put, something designed ergonomically is meant to reduce human error, increase productivity, and enhance safety and comfort for the user.
Proper office ergonomics is imperative to keeping you and your staff healthy. Sitting behind a desk for extended periods of time without proper engineering in place can result in musculoskeletal problems such as chronic back and neck pain or joint issues such as carpal tunnel syndrome and arthritis. Ergonomic solutions may also relieve general fatigue and discomfort that can affect a worker's day-to-day performance.
The Mayo Clinic published a list of five key areas of the workstation that can be ergonomically improved in order to reduce injury and increase productivity: chair, keyboard and mouse, footrest, desk, and monitor. Keep reading for information on how each of these areas can be upgraded in your workspace for better health, safety, and improved productivity.
Seating
An ergonomic chair is the first solution to workplace discomfort and improved ergonomics. Your chair should support your spine, be height adjustable so that your feet can rest flat while your thighs remain parallel to the floor, and include armrests that allow you to relax your shoulders.
CORE's manufacturing partner, ergoCentric, has published a list of 10 essential features of an ergonomic chair on their website. Those essential features include backrest design, lumbar support, backrest angle, seat design, seat depth, seat angle, seat height, armrests, chair base, and casters. All of the office chairs available on ergoCentric's website include these 10 essential features and can be completely customized to your staff's individual body dimensions using their Online Chair Fitting application.
SitOnIt Seating also has a virtual chair outfitter, known as ChairBuilder+. With ChairBuilder+ you can uniquely design ergonomic seating, tables, and accessories to best fit your needs and style. If you're in the market for something preexisting, SitOnIt's Novo task chair has won several awards for its designer-friendly features and superior ergonomics.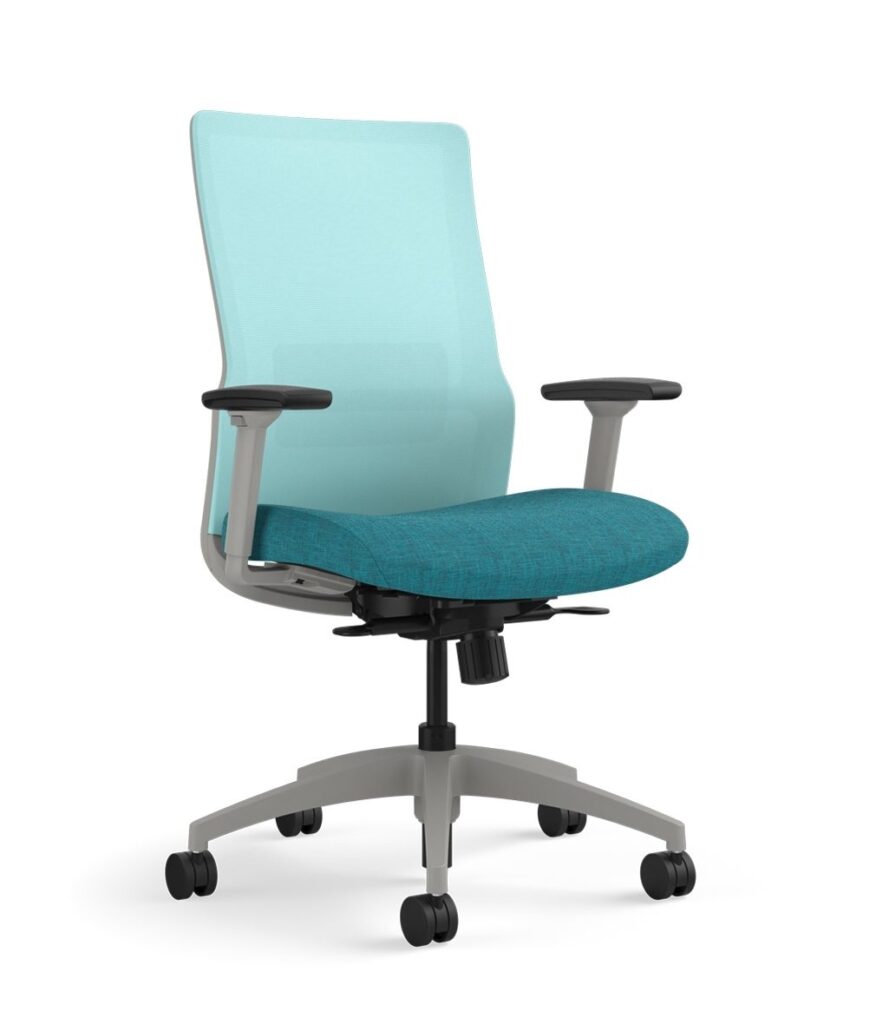 Another great ergonomic chair option is the AutoSit from Sitmatic, which claims to be the only auto-tension seat in the world. Sitmatic's unique AutoTension control automatically senses the user's weight to provide ideal support without adjustment. The mechanism allows the seat to recline as you do, promoting good lumbar support in any position.
OCI Sitwell has a number of basic chairs that are a perfect introduction to ergonomics. The Connect Series is their standard, everyday use chair series that will provide the musculoskeletal support you need when working in an office or working from home, but you won't feel overwhelmed by tons of adjustable options or settings.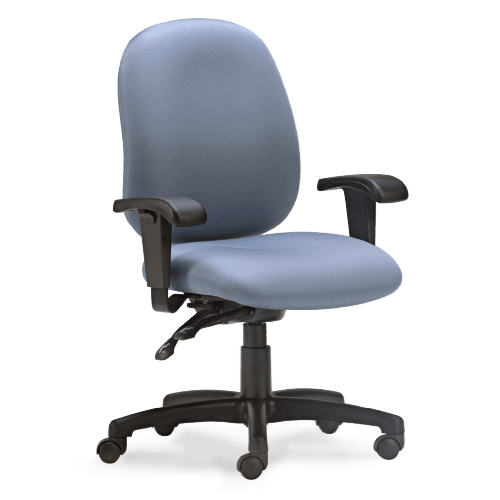 Keyboard and Mouse
The Mayo Clinic suggests placing your computer mouse within easy reach and on the same level surface as your keyboard. While typing or using your mouse, keep your wrists straight, your upper arms close to your body, and your hands at or slightly below your elbows in order to reduce inflammation.
The Ergonomic Adjustable Keyboard Kit from National Office Furniture is the ultimate option if you're experiencing wrist or hand pain while you work. The kit includes an adjustable keyboard tray that swivels and features an arm tilt, plus a mouse tray with a tilt adjustment and fence to protect the mouse from falling. The entire kit fits neatly under any work surface and the mouse tray can support left- or right-handed users.
ErgoCentric's RollerMouse PRO3 Ergonomic Mouse is an innovative solution to hand or wrist pain caused by computer work. This particular mouse sits in front of your keyboard, rather than to the left or right of it, which eliminates the physical stress that can come from reaching for your mouse. The cursor is controlled by the Rollerbar, which can be used ambidextrously, and the mouse has six programmable buttons that are compatible with both OSX and Windows.
Footrests
It's important to maintain good posture while you work, and the Mayo Clinic suggests that your feet rest flat on the floor while you work. If your chair cannot be adjusted properly or if the height of your desk requires you to raise the height of your chair, you should look into using a footrest to maintain the correct sitting position.
ergoCentric has three different footrest options, depending on what exactly you need. The Foot Flexor, besides being a simple footrest, encourages small changes in the position of your hips, ankles, legs, and lower back muscles by pivoting gently. This slight movement throughout the workday can reduce static muscle loading and increase circulation.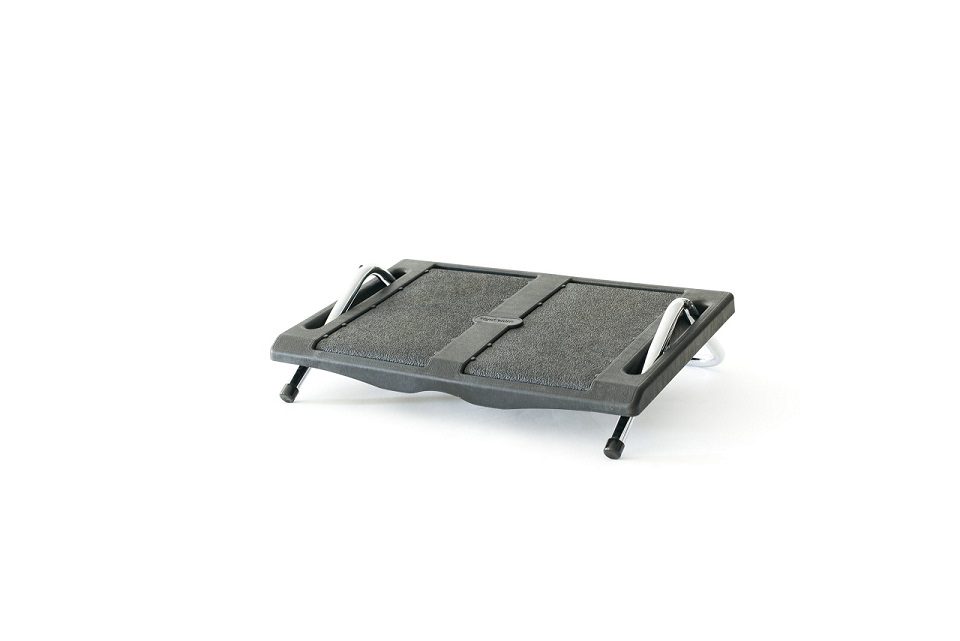 You can add a footring to many ergoCentric chairs, which is another footrest option. The footring attaches to the bottom of your chair and can be used to support your legs while you work. Footrings are standard for a lot of office chairs, not just ergonomic ones, so this option will likely be the most comfortable or familiar for newer users.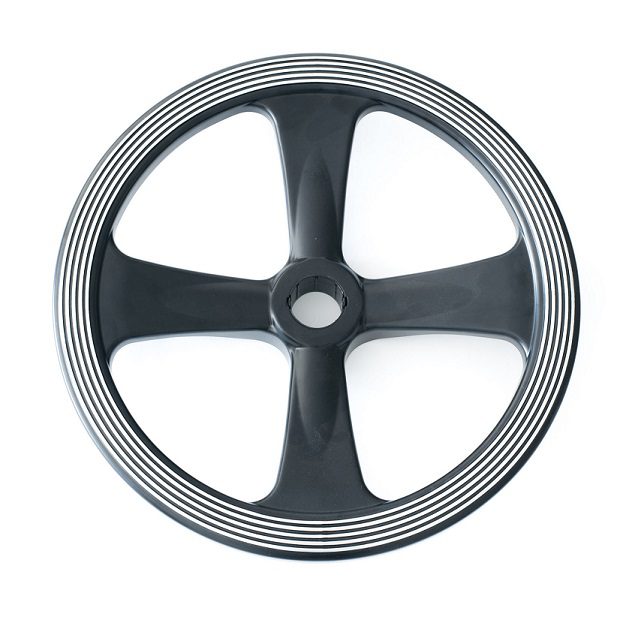 A Chrome Foot Bar from ergoCentric is a great option for people who stand for long periods of time throughout the day. It allows workers to vary their posture by resting one foot at a time on the bar, which reduces the amount of pressure on the lower back. Another good option for those on their feet most of the day are anti fatigue mats. This one from SitOnIt Seating claims to reduce fatigue by up to 50 percent and comes with a five-year warranty.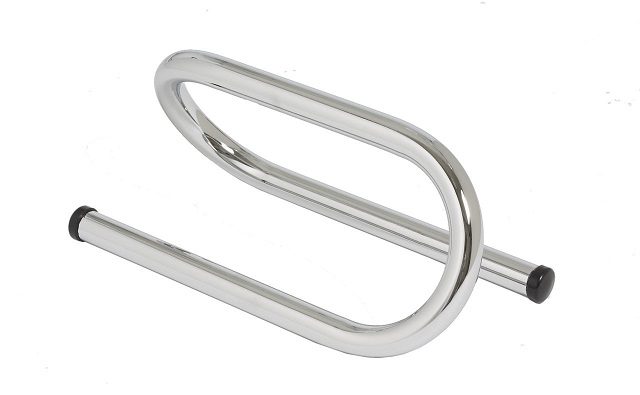 Desks
Your desk should allow clearance for your knees, thighs, and feet while you're sitting at it. An adjustable-height desk is a wonderful way to increase your office's ergonomics without sacrificing style or function.
The height-adjustable tables from Inscape are a cutting-edge option for your office. You can set your individual preferred sit and standing heights so the table can conform to your individual needs quickly and intuitively. Each table has Bluetooth capabilities, meaning you can adjust the height and set standing intervals from your smartphone.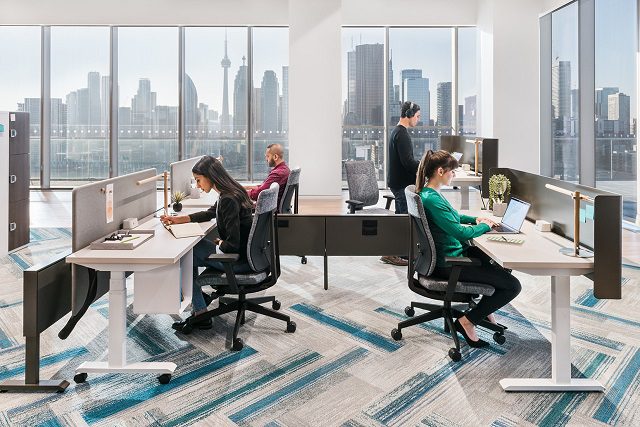 For something a little more basic, check out the Voyager from SitOnIt Seating. It's a classic sit-to-stand height-adjustable desk that is available in a number of configurations and finishes to fit your office's aesthetic.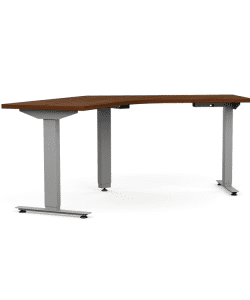 Monitors
The last thing on the Mayo Clinic's list of ergonomic changes to make to your office are computer monitors. Mayo Clinic suggests placing the monitor about arms-length away, with the top of the screen at or slightly-below eye level.
Monitor supports are easy to implement into your workspace and will make adjusting the height and distance of your computer screens incredibly easy. There are several options when it comes to monitor supports such as the Nano Monitor Arms from Inscape, upCentric Dual Monitor Arms from ergoCentric, or the King Cobra by SitOnIt Seating. All of these products will allow you to precisely adjust the height of your screens and keep your workspace clear.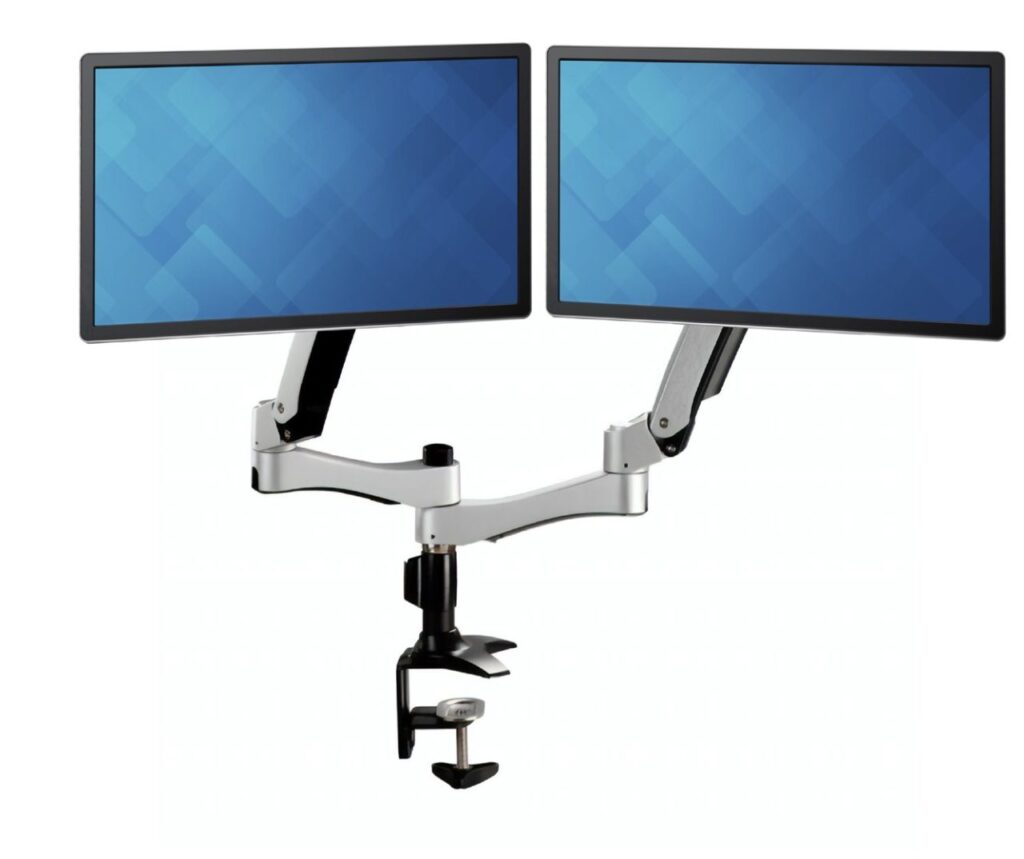 Each of the office pieces mentioned above can improve the overall health and productivity of your employees. For more information about ergonomics and creating a healthier environment in your office or home workspace, contact CORE today at (520) 999-3470. The initial consultation is free and there is no obligation.