Superior Customer Service From Order Processing To Installation
At CORE, we understand that providing every client with superior customer service is just as important as the quality office interiors we sell. That's why CORE has assembled the best team of specialists to give our clients the first-class service they deserve from the initial phone call to beyond the completion of every project.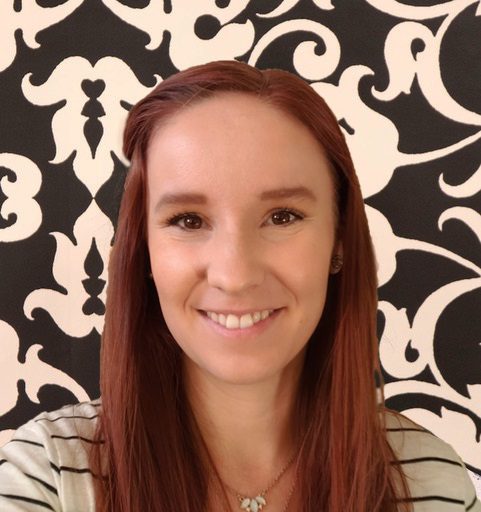 Shannon Kappel
Interior Designer
520-999-3473, Ext. 1003
As the interior designer at CORE, Shannon has her hand in every project that requires design work and/or furniture layout.
Shannon has a degree in interior design from Northern Arizona University and uses her education and experience to work up furniture plans and designs for CORE clients. She also makes recommendations when it comes to finishes and color schemes. Shannon is able to prepare color renderings of spaces for clients so they can visualize what they are purchasing from CORE.
Since starting with CORE in July 2016, Shannon has worked with a wide variety of clients. Her favorite part of the design process is space planning because she said it's like figuring out and completing a puzzle.
Hillary Solterbeck
Library Manager & Accounting Assistant
Hilary is the library manager for CORE. As a commercial office retailer for a wide variety of furniture manufacturers,
CORE has a substantial library consisting of books, clothing swatches, and chips in addition to other items in its library. All of this has to be kept in top order at all times which is where Hilary comes in. She handles all of the exciting library contents in addition to integrating new tiles, fabrics, and books.
In addition to managing CORE's library, Hillary also assists CORE with its accounting.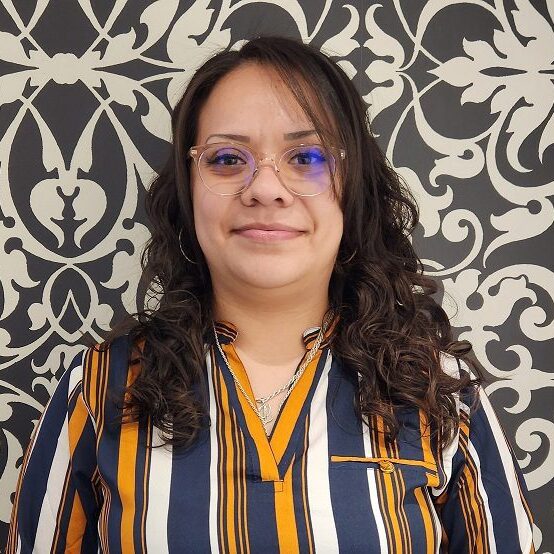 Leslye Membreno
Customer Service Representative
520-999-3470, Ext. 1006
Leslye joined the CORE team in August 2022. With a background in billing and coding, Leslye has experience analyzing and processing medical claims. Her eye for detail and customer care experience made her an ideal fit for CORE.
Leslye handles claims and warranties for CORE customers. She is the bridge between CORE manufacturers, sales representatives, and clients, ensuring complete satisfaction.
"I like working with everyone from the girls in the office to the clients and manufacturers," said Leslye. "It's neat to see how much furniture can make or break a business, whether for their employees or customers."
Leslye as she enjoys learning and is currently pursuing an accounting certificate from Pima Community College.
Angela D. Wagner
Marketing
Angela is the marketing and social media guru at CORE. With a degree and background in journalism, she is adept at writing and editing, As a former award-winning journalist in the Phoenix area, Angela has experience with AP style.
Angela has been with CORE for nearly five years and has experience in social media management and marketing as well as writing and editing for a variety of purposes. She has assisted CORE with building its following on social media and has also researched and produced original content for CORE's blog.
As part of her work at CORE, Angela also updates the company website. For Angela, the best part of working at CORE is seeing CORE grow. She also loves seeing how community-conscious CORE is as a company and how its employees are always giving back to those less fortunate. 
Princess Penelope Jane & Odie
Client Happiness Coordinators
Penelope and Odie are the client happiness coordinators for CORE because who doesn't need a little fluff in their life?
As clients visit the CORE showroom, they're welcomed by our four-footed greeters who have now been with us for a couple of years. Penelope and Odie ensure every visitor to the showroom are appreciated, snuggled, and may even get a few kisses.
Penelope and Odie both love all of CORE's clients and enjoy having lunch with their colleagues. Both Penelope and Odie like doggy treats, belly rubs, and long walks outdoors.
At CORE, we proudly partner with National Office Furniture, JSI and SitOnIt Seating as well as several other office furniture manufacturers to provide corporate furniture for the most modern office. Our experienced professionals deliver a wide array of boutique-style services including:
At CORE, our goal is to provide the best furnishing solutions for our clients with the highest level of service.  Every client is assigned a dedicated point of contact for their entire project and beyond.  CORE customers can expect regular updates on orders and deadlines as we move throughout the various phases of their project.  Communication is a CORE principle for providing superior, world-class service with a personal touch.
At CORE, we are here to serve you.